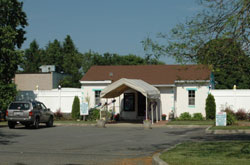 We Welcome You to Tour Our Facilities.
Monday-Friday - 10am-3pm
Saturday - 11am-3pm


Give us a call 631-567-7617
About Cozy Noses
Cozy Noses has been taking care of special pets for many years. Our staff are experienced caring people who know what makes your pets happy!

We offer a variety of amenities for your special friends. Kennel/Boarding, Grooming, Training and Cozy Camp are just a few amenities.

Ask us about our Pick-up and Delivery Service.