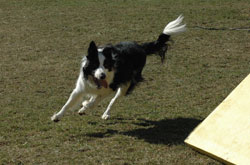 Your Dog will love Cozy Camp!!!
We have found that this has become a nice addition to the high quality boarding care our visitors have enjoyed for many years!
We Welcome You to Tour Our Facilities.
Monday-Friday - 10am-3pm
Saturday - 11am-3pm

Give us a call 631-567-7617
Cozy Camp Doggie Day Camp
"Cozy Camp" is all about fun! It is an active and happy environment for your dog - play time is given solely to your dog with one of our staff members.
"Camp" Time consists of a one hour session--your dog will go out to our 1/2 acre fenced in play yard and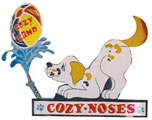 spend one-on-one time with one of our "Camp Counselors".

In the "Cozy Camp" your dog
can run, play ball, can chase a frisbee, jump hurdles, run through tunnels, play in wade pools, choose from an array of toys or roll in the grass in the shade of a tree.